Our direct environmental impact encompasses the resources used and emissions generated across our business network. Aided by our digitisation strategy, we aim to reduce the influence of our business activities on the environment through more efficient patterns of consumption and disposal.
Our Environmental Management theme is driven by these Material Topics: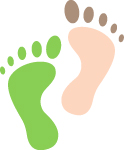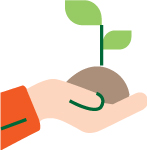 Addressing Climate Impact

Identifying and integrating climate-related risks into HLB's strategies, business operations and across our value chain through our risk management framework. Reviewing and refining our corporate ESG framework to allow us to better manage our portfolios and transitioning clients to climate change resilient business operations.
Some of our initiatives to drive the Socially Responsible Business theme:
Earth Hero
EARTH HERO is a project by Hong Leong Bank that encourages the future generation to be environmentally conscious.
HLB SME Solar Financing
HLB SME Solar Financing is a financing package to assist Malaysian SMEs for Solar Photovoltaic (PV) system installation on business premises' rooftops that will help in reducing the electricity bills by using solar energy as an alternative source of energy.
For enquiries connect with us online or drop by your nearest Hong Leong Bank Branch.