As a socially responsible financial institution, we are cognizant of the responsibility we bear to bring about positive change for the communities that we serve. Our targeted approach focuses on forming partnerships with promising social enterprises to drive community development. We aim to provide our expertise to further develop their platforms to spur greater socioeconomic developments in the groups of societies that they focus on empowering.
Our Community Investment theme is driven by these Material Topics: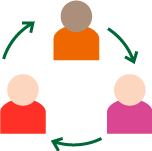 Building Communities
Supporting local communities through initiatives that foster social entrepreneurship and conducting social outreach programmes that provide access to financial education and welfare, whilst empowering the community with knowledge, skills and tools needed to secure economic development and advance their quality of life, creating long-term positive social impacts.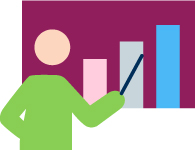 Financial Literacy

Improving understanding of financial services, including Islamic finance, through knowledge sharing and financial literacy programmes aimed at driving inclusiveness by assisting and empowering the community to achieve financial goals.
Some of our initiatives to drive the Community Investment theme:
HLB Jumpstart
HLB Jumpstart is our CSR platform that gives social enterprises the unique support they need to stay sustainable and continue making an impact.
DuitSmart
DuitSmart is our initiative platform, created to make financial information simple and accessible for Malaysians of all walks of life.
Hong Leong Foundation
The Hong Leong Foundation is a corporate foundation funded by contributions from companies of the Hong Leong Group.
For enquiries connect with us online or drop by your nearest Hong Leong Bank Branch.