As digital technologies and financial services continue to converge, new opportunities for enhanced functionality, accessibility and affordability are emerging. At the Bank, our goal is to help customers realise these opportunities through ongoing digital enhancements to our products and services that will make them seamless for customers to consume. At its core, our digitisation strategy is about inclusiveness, simplicity and intuitiveness, so that financial services are delivered in a timely manner, without the traditional waiting times and cumbersome processes, driving more efficient business practices in the process.
Our Digital at the Core theme is driven by these Material Topics: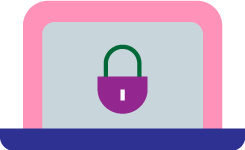 Digital Banking
Digitising products and services, ensuring our offerings are tightly aligned to clients and market place changes; therefore increasing competitiveness by providing seamless financial solutions to consumers and clients, underpinning business sustainability.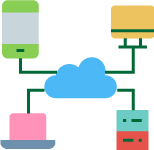 Cyber Security & Data Privacy
Protecting our organization and customer data from unauthorized access, attacks or threats aimed at exploiting personal confidential customer and proprietary data, promoting trust and confidence in our business operations.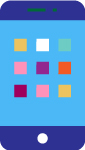 Customer Experience
Placing customers at the centre of all we do. Customer-focused experiences in our banking operations, will continue to meet customer's dynamic demands, delivering the highest level of customer satisfaction in our high quality, innovative products and services.
Some of our initiatives to drive the Digital at the Core theme:
HLB Connect

We provide mobile and web-based banking services to retail customers through our digital banking platform HLB Connect.
HL ConnectFirst

Our digital platform for corporate, commercial and SME customers, HL ConnectFirst, offers a comprehensive suite of banking solutions to help businesses achieve enhanced efficiency.
Apply@HLB
Apply@HLB is a fully digital onboarding experience for Malaysians wanting to create a bank account remotely, and eliminating the need to visit a physical branch or a SST.
HLB's Official Store on Shopee
HLB e-commerce presence in allowing customers to apply for a savings account online via Shopee Mall.
UCSI Cashless Campus
Our Cashfree Society programme, targeted at university students, is aimed at building and equipping a society that conducts daily financial transactions digitally.
Tap on Phone
This contactless mobile payment acceptance service for Android mobile devices allows vendors to receive card payments using their mobile devices.
For enquiries connect with us online or drop by your nearest Hong Leong Bank Branch.